Vibrato is an audio effect plugin from both Sony Vegas Pro and Audacity programs. It is an audio scratching effect where you can change semitones and octaves.
Here is a quick tutorial on how to use Vibrato: (shown right)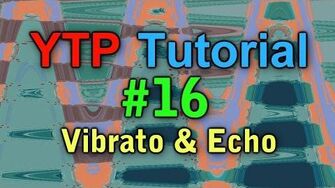 Vibrato can be also used in Sparta Remixes. Aduburyus, (for example,) uses a lot of vibrato in his SpongeBob Exercising Sparta Collab Mix, shown here.
Ad blocker interference detected!
Wikia is a free-to-use site that makes money from advertising. We have a modified experience for viewers using ad blockers

Wikia is not accessible if you've made further modifications. Remove the custom ad blocker rule(s) and the page will load as expected.