TehJamaicanSpartan (also known as HeavySandwhich and TJS) is a Jamaican sparta remixer that joined in 2013. His first remix was "Feed Me More Sparta Extended Remix" He has participated in many collabs, trained some remixers and was targeted by trolls.
He usually uses Angry Grandpa and Operating System Sources. He barely uses the operating system sources after people would complain that they were not a good source to use.
He has been in many collabs and collaborated with many other remixers. A few are (10 Part Collab) Multisource has a (Sparta Quantum Base),[COLLAB Think Sponge! - Sparta Rebellion Base] , (4 Part Collab) Patrick You're alive! Sparta Awesome Remix,[COLLAB Get out Mr Bean!!!!!! Sparta Awesome Mix] , 36 Part Sparta Collab, and many others.
He has a few alts which are TJSReuploads (reupload channel), TehJamaicanSpartan's 2nd Channel, HeavySandwhich's Alt (original channel), TehPremiumSpartan (Secret Alt), VagueSpartanderX (Secret Alt 2). The secret was shared to some people.
History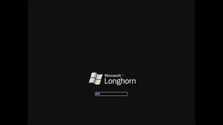 TehJamaicanSpartan started off under the name HeavySandwhich in late 2013 with remixes that are off-timing and is with wrong chorus patterns.
HeavySandwhich didn't know about melodnye before and would make his pitch with sony vegas by tuning the pitch with the bases he uses.
In February 2014, one of his remix was taken down for copyright. Then a year later he got another copyright strike.
In May 2014, HeavySandwhich changed his name to TehJamaicanSpartan.
In June 2014, TehJamaicanSpartan quitted remixing for a month due to being made fun of. But in July, he returned and also knew what melodnye was and started using it and his pitch sounded better.
Again in November, he had to deal with multiple trolls hating on him in which later in the month stopped.
Starting in December, TehJamaicanSpartan still continues to improve and started making bases.In mid 2015, he hasn't been uploading much other then previews and short videos and wasn't as active as he was in 2014. In June, a troll named AAAnderson001 constantly spams TehJamaicanSpartan's Discussion feed with hates and threats and a quote which was "If you don't admit that Brock Lesnar and Sparta Remixs sucks I won't leave your channel and you would have to make me leave." which eventually ended in the ending of the monthHe quitted due to nearly having his youtube channel terminated. Due to copyright. He now has decided he might be back to remixing In late October or later.
TehPremiumSpartan
This was a secret alt made by TehJamaicanSpartan. The purpose of this alt was to show his epic side of remixing.
This channel was originally opened on May 10th, 2015. The remixes he made on this channel is shockingly better then the remixes he made on his main. It was also made for trolling those who criticized him for using Angry Grandpa and McJuggerNuggets videos as source. He has closed this channel multiple times but due to people liking the remixes on that channel he decided to reopen the channel. When he first opened the channel It was supposed to be a secret until he decided to give it up.
Bases Created
Sparta Hurricanrana Remix (Unreleased)