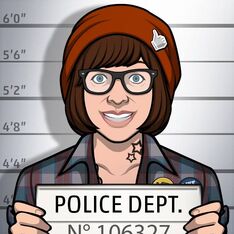 Super3ballmty2 was a Spartan
information
Super3ballmty2 made his first sparta remix on 03/03/2014, I had three I like you even though you came out awful, the second sparta remix out on 20/03/2014, the third was "The Adventures of Doki" qualified "Buen Intento Amigo" (I try to Good Friend) with Sparta G.O.D Remix Base, the fourth and last it out on 29/03/2014, It was a video channel "Spilight756" was a video of his series "Pony64". The video had Twilight Sparkle, Rainbow Dash Fluttershy and Luigi, now only make the twoparisiones.
then had two sparta duel one did it for fun, both if it was real, this was sparta duel with SpanishSpartaRemixer
Then I create a Base Called "Sparta Turtle Power" using KingSpartax37 Bases
Intrests
His Intrests are:
Trillizas de Colores (His Favorite Character is Sara)
My Little Pony (His Favorites Ponies are Fluttershy, Sunset Shimmer and Pinkie Pie
Super Mario Bros
Frozen (His Favorite Character is Elsa, Anna and Olaf)
Youtube Poop Hispano
Teenage Mutant Ninja Turtles (His Favorite Character is Mikey/Midnight)
Spongebob
Yaoi ._. (His Favorite is Sonadow [ShadowxSonic])
Criminal Case
Sam & Cat
Profile
Name in Youtube: Super3ballmty2
Age: ?
Spartas Remixes: Six
Wild Spartan: NO
Language to speak: Spanish (Español)
Trivia
Ad blocker interference detected!
Wikia is a free-to-use site that makes money from advertising. We have a modified experience for viewers using ad blockers

Wikia is not accessible if you've made further modifications. Remove the custom ad blocker rule(s) and the page will load as expected.