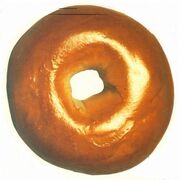 Supdawg444jr or better called Fartnockerstudios6 is a sparta remixer from Toronto, Canada, he joined Youtube in 16/10/2010, and his first video was "This is sparta (Supdawg Creations Sparta Remix)
Now he makes ytpmvs and mads, but he says that never will he leave Sparta Remixes.
Some Spartas Remixes that he made
My Supdawg Creations Quadparison
Top Left: Fern Walters Has Twilight/Supdawg Creations Sparta Remix (V2)
Top Right: Public Acces has a supdawg creations Sparta remix, despite hating it (made by rcmerod52)
Bottom Left: The Legendary Birds Supdawg Creations Mix AKA BEST SPARTA REMIX ON YOUTUBE
Bottom Right: BBC News 24 has a Supdawg's Creations (AKA BBC NEWS 24 1999 SPARTA REMIX V2)
Ad blocker interference detected!
Wikia is a free-to-use site that makes money from advertising. We have a modified experience for viewers using ad blockers

Wikia is not accessible if you've made further modifications. Remove the custom ad blocker rule(s) and the page will load as expected.