Sparta Pulse Base is a base created by Jario. It contained many new creative pitch patterns and different versions of each one. There are currently 7 versions (6 of them being officially made by Jario) and other custom versions made by other Sparta remixers.
Official
Sparta Pulse Base V1
V1 was released May of 2014. It contained many of the basic patterns, including the well known D_F#_G_F#_ pitch.
Sparta Pulse Base V2
V2 was released in June of 2014. It had a few new patterns that was inserted into the base. It was also extended by one extra pattern and another epicness pattern.
Sparta Pulse Base V3
V3 was released in March of 2015. It had many instrument adjustments, and the awesomeness 1 changed a bit.
Sparta Pulse Base V4
V4 was released in May of 2015. It had a volume balancing fix.
Sparta Pulse Base V5
V5 was released in June of 2015. It had more instrument adjustments, with the madness patterns being fixed.
Sparta Pulse Base V6
V6 was released in August of 2015. It had even more adjustments, a fixed hit instrument, and the removal of the original base patterns used, including "TS404 Distorted" and the Vanguard epicness.
Sparta Pulse Base V7
V7 was released in 23 October of 2015. It had again more adjustments, a new pattern and it was extended too. It's the final version of the base.
Unofficial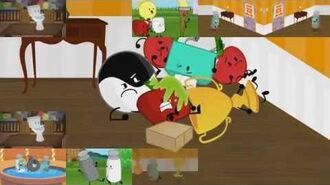 There was an unofficial Pulse V7 Base. The FLP was edited to make the Pulse remix sound different then the other versions. It was completely different however it was spot on still had the same feeling as the others did. It is unknown when an official Pulse V7 will be made or confirmed by Jario.
Custom versions
A lot of people made their own versions of the Sparta Pulse Base, and they sounds different or better than the original base.
Made by Alex The Savior. He made a V2 and a V3 too of this custom base.
Made by So Doomed.
Made by Spartan Dash.
Made by -Francex-.
A Mashup base made by Papper324XD
Made by Teh36thSpartan
Made by Cloud-Seroku
Made by GlamorousGermanSpartan. He made a V2 that sounds better than V1.
Made by oguzkan
Made by Camy02mix.
Releases