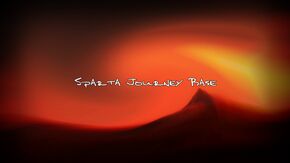 The Sparta Journey Base is an extended-type base made by So Doomed released on 17 August 2015. It was one of his first bases. A few days later he released the base he made an extended version of it and he announced that he will make an OS Version one day.
The versions of the base:
The first version of the base. It's long 3 minutes and 5 seconds;
The Extended version of the base. It's long 5 minutes and 26 seconds.
Ad blocker interference detected!
Wikia is a free-to-use site that makes money from advertising. We have a modified experience for viewers using ad blockers

Wikia is not accessible if you've made further modifications. Remove the custom ad blocker rule(s) and the page will load as expected.