"

I'm Unfortunately So Doomed!

"

— 

So Doomed
So Doomed


Vital statistics
Name
So Doomed
Gender
Male
Country
Unknown
Status
Resigned
Date joined
8.6.2015
Date left
3.26.2016
First base
Sparta Altheia Remix
First remix
Your Wife is Not Real - Sparta Remix
So Doomed (born March 23) was a Sparta Remixer who joined YouTube on Aug 6, 2015 and left the community on March 26, 2016. He made Sparta Remixes and Sparta Bases.
History
So Doomed started doing sparta remixes in 2011/2012, and he has been training month after month when he had time. His first Sparta Remixes were made with a program called Windows Movie Maker. He made only a few of Sparta Remixes with that program. After some time, he started to use Sony Vegas Pro and he followed Aduburyus' tutorials. After a few years , he decided to finally open a channel on YouTube and upload his first remixes made ​​with Sony Vegas ("Your Wife is Not Real - Sparta Remix" and "Mr Bean has a Sparta Overdrive V4 Remix"). From there he met Teh Albino Spartan, another sparta remixer, who introduced him to the majority of the community of sparta remixers.
Shortly after, So Doomed began to create (with the help of a close friend) Custom Bases with Fl Studio. He started to make mashup bases too.
He created a compilation of Sparta Remix where he inserts the best sparta remixes of the year. The edition of the year 2015 is called "Sparta Remix 2015".
On March 26 2016, So Doomed announced his retirement from sparta remixes.
Sparta Custom Base Contest
On 27th September 2015, So Doomed (with Quack Addict as the second judge) announced the Sparta Custom Base Contest, a contest where the partecipants needs to make an original and amazing custom base.
On 10th October 2015, the contest was closed and the winners were announced in a video.
Bases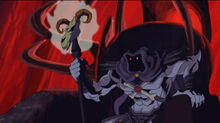 All the custom and mashup bases made by So Doomed:
Trivia
He's a great lover of the drum.
A few of people (about 2 or 3) know something about his personal informations on his life, as his age and his real name.
He liked to help Starters to improve in a lots of things.
He hates immature children.
He's not a great lover of Anime, but he watch them when he can or if he want to. Same thing with Sparta Remixes.
He doesn't like to look like a weirdo.
Nobody knows where he lives. And he prefers that no one knows.
In his alternative account he reupload some videos and bases that you can't find on youtube.
His favorite Sparta Base is the Sparta Phantron Base made by KingSpartaX37.
He have an alt channel in case his current channel it's deleted.
Ad blocker interference detected!
Wikia is a free-to-use site that makes money from advertising. We have a modified experience for viewers using ad blockers

Wikia is not accessible if you've made further modifications. Remove the custom ad blocker rule(s) and the page will load as expected.