Prof. Jayston is a Sparta Remixer who makes complex Sparta remixes but they don't always sound perfect. He currently has 263 subscribers from the date of 11/26/2013
History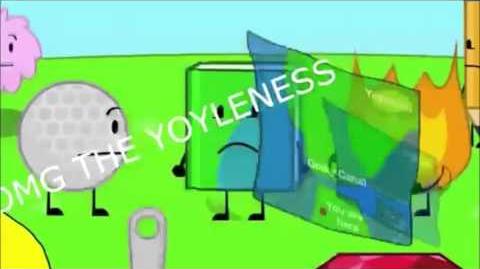 He began with his first remix, which had just the main chorus, simple madness, traditional epicness, simple dundun and simple beat. It was also a little bit off beat since he did not realize that he needed to to turn off quantanizing to frames. He also knew how to do the transition from one type of section of the sparta remix to the next.
On his second remix, he added very simple pitch (was perfect) and a fail freestyle. Following, he made his pitch a bit more complex and he corrected his freestyle
His fourth had a more complex beat pattern (but still simple), His fifth had a much more complicated pitch pattern, but it was a bit off pitch.
The next few speed had a major jump of his skill level: He combined two beat patterns at once, corrected and complicated his pitch, but removed the freestyle. Still, those were one of the most popular remixes that he had made.
This pattern had been the base of all of his remixes until the 15th, having some changes here and there, and showed that he had been mostly consistent with all of those remixes.
His fifteenth remix showed that he clearly tried to make it epic, but failed at it
His sixteenth remix had a major evolution in epicness and content. He had just found out about quantanizing to frames and turning it off and knew how to copy series of scenes by holding down ctrl.
Later, he had given up his 5x5 screen style and included fancy visuals like the cookie cutter. He had also improved in audio.
Prof. Jayston planned to quit Sparta Remix in December 2014, however he may change his mind
release dates (Only Prof. Jayston can edit this)
Bfdi yoyleberries sparta remix: January, 11, 2013
Eddsworld: DO NOT BURN THAT TREE DOWN sparta remix:January, 18 2013
OPPORTATION MEGA ESCAPE 4 SPARTA MADHOUSE REMIX [V3]:January 23, 2013
what happened hydronium sparta remix: January 27, 2013
v25 pen has a sparta madhouse v3 remix: Feburary 1, 2013
asdf movie 3 sparta fierce storm remix: Feburary 15, 2013
SPARTA ASDF 6  WUB REMIX V2: March 23, 2013
asdf movie 6 sparta wub remix v2 v2: April 19, 2013
[50 subber special] BFDIA 5c OF COURSE YOU PRESS IT sparta back-to-basics v2 remix : May 6 2013
[sparta request] profpuppy66 has a sparta madhouse remix [v3] May 14, 2013
Eddsworld-Tom has a Mr. T Creations v4 sparta remix: June 14. 2013
[HYPNOSIS WARNING] BFDIA book has a sparta Space Empire v2 remix: June 23, 2013
[Dual Source] BFDIA/II2 SPARTA SUBLEVEL REMIX: July 7, 2013
Raging Patrick has a sparta rainbow spectre dash mix: July 15, 2013
[150 Subber Special/Open sparta duel]BFDIA 5 sparta lightspeed remix: September 16, 2013
[200 subber special/Sparta Duel] TEAM KRUSTY KRAB SPARTA CREEPYPASTA REMIX: September 30, 2013
[FATALITY WARNING] TEH BEST ASDF MOVIE 6 WUB REMIX MADE BY MANKIND: Oct 26, 2013
asdf movie 7 sparta hydrogen remix: Nov 3, 2013
[AWESOMENESS WARNING]TEH BEST ZANTA CLAWS 3 SPARTA BRONY CHAOS REMIX EVER CREATED: November 10, 2013
[filler] WHO TOUCHED MY GUN sparta no return remix: November 18, 2013

Trivia
He takes Sparta Requests (for the moment)
His first Sparta request was from Profpuppy66
he has currently made 21 remixes
he likes bacon
He made three bases, but they are extremely new
hes a guy
he can memorize the epicness pattern and has to go here to see what it is.
he's is a brony
he also makes YTPMV