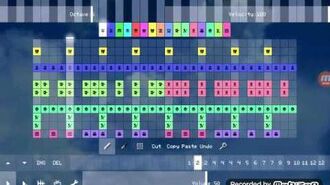 Pixitracker is a software created for Windows, Mac, Linux and most notoriously for Android and iOS.
Pixitracker is meant to be used to create 8-bit music, but people have used it to make Sparta Remixes instead.
These remixes are notorious for the fact that they are easy to make. Pixitracker remixers usually record their videos on an android tablet and android phones using the Mobizen app. They use Pixitracker because they don't have a pc nor FL Studio Mobile, or they do have a pc, but are not allowed to pirate/buy sony vegas.
Some of the more common or known Pixitracker remixers are Mialex, JomJom412, CREEPER 125 and CJ Clifton Lail.
Ad blocker interference detected!
Wikia is a free-to-use site that makes money from advertising. We have a modified experience for viewers using ad blockers

Wikia is not accessible if you've made further modifications. Remove the custom ad blocker rule(s) and the page will load as expected.