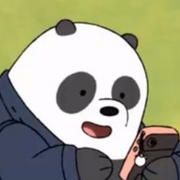 MegaGruntRealms is a Sparta and (partly-ytpmv) remixer, he is a Filipino remixer. he started on Early 2017 (Around December 2016) but he started sparta remixing at the 24th of December but he started his YouTube channel at December 19 which his first video was a YTPMV that he begin with.
He has been making remixes for months now but his first Sparta remix which was this https://www.youtube.com/watch?v=nUcuWbMlOrQ when Inanimate Insanity Episode 11 Part 1 released. He has a friend named Milly Bays (https://www.youtube.com/channel/UConHV3bogSwNmfWx6GZmhBQ) that has been helping him with remixes to start MegaGruntRealms' routine.
He is a fan of We Bare Bears and watches people remixes to practice more on his skills. He would love to participate on collaborations but school is what he needs to do so everything ready and fixed. MegaGruntRealms is calm with peoples opinion or stuff. MegaGruntRealms' grammar is pretty poor so let him try his best and tried fixing grammars in this text here.
His channel: ☀https://www.youtube.com/channel/UCRYSm-LHQRamLiPKZPNXPAg/
"When people gives you deficient opinions, deal with it, you're trying.." -MegaGruntRealms
Ad blocker interference detected!
Wikia is a free-to-use site that makes money from advertising. We have a modified experience for viewers using ad blockers

Wikia is not accessible if you've made further modifications. Remove the custom ad blocker rule(s) and the page will load as expected.