Kector Neild Spartan since 2015, He created a channel called "Rodrigo Fuentes" later he changed his name to "Kector Neild Spartan", He was never hated (some 1 hater he was having) 
In 2017, People knew about why KNS. was Terminated, ZGURemixer made sad him on skype and he closed his channel. (dumb thing.) 
Kector Neild Spartan Object Show Body. (2017)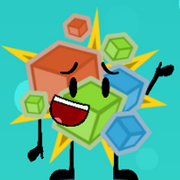 Activity Years:
Since: 2015
Birthday: 15/09.
First Remix: 2016
First Remix (without veg replacing):  2016
Ended: 2016
Back: 2016/2017
Kector Neild Spartan is also known as:
Kector
KNS
KNSRemixer
History why he decided to back:
His dad gived him a Laptop.
He installed Windows 8.1 Pro.
When the Windows 8.1 setup was done.
He decided to back.
When Kector Neild Spartan got Problems...
1. TheIvanstar was mad with him, he through he was evil.
2. When he was "Rorro Fuentes" He got a LOT of problems. knowing "Rorro Fuentes" as a "Sparta Kid, Bad Remixer"
3. A hater accused KNS. for insult a User on facebook.
Other assets.
Kector Neild Spartan in cube form.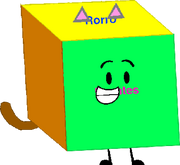 Kector Neild Spartan made Scans too. He got problems when he made scans.
Edgars Silins and HER0 Roboto stolen his "(YTPMV) BFOD Soup Can Scan."
First 2017 Remix.
Video: Windows XP MCE has a Sparta Remix. 
Uploaded: 8/1/2017.
Category: Music.
He's a MASH (Microsoft Agent Scripting Helper) Animator/Microsoft Agent Animator Now.
First MASH Video:
Video: Genie's Custom Sparta Remix Source!
Uploaded: 27/1/2017.
Category: People and Blogs.
Information about Kector Neild Spartan's old channel close.
Closed: July 2016, New Channel: January 2017
Kector Neild Spartan's Lifestyle.
Kector Neild Spartan. (same KNSRemixer) Make Sparta Remixes in 2015/2016. 
He wasn't a Bad Person
He's a Shuric Scanner, MASH Animator and Sparta Remixer.
Logo Editing History
On Logo Editing Theme. He's known as Rorro Fuentes Teh Object Thingy. He actually makes Logo Editing yet, He is also do YTPMV's on his Logo Editing Channel. 
End.
That's all. Like the wiki! :)

Ad blocker interference detected!
Wikia is a free-to-use site that makes money from advertising. We have a modified experience for viewers using ad blockers

Wikia is not accessible if you've made further modifications. Remove the custom ad blocker rule(s) and the page will load as expected.