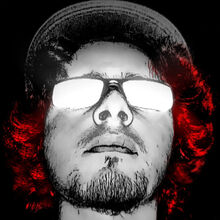 JozefxDark is a Sparta Remixer who joined on Youtube in Jun 28, 2011 and started to make Sparta Remixes in Dec 7, 2014.
JozefxDark
250px

Vital statistics
Name
JozefxDark
Gender
Male
Country
Unknown
Status
Active (low upload rate)
Date joined
Jun 28, 2011
Date left
//
First base
//
First remix
"(Sparta Remix For All) - Rarity vs Castle"
History
The first remix he uploaded publicly on Youtube was "(Sparta Remix For All) - Rarity vs Castle". It's not sure if it's his first remix. Everyone was surprised from that remix for the visuals and the audio. However, that remix was quite suspicious for the people who didn't know him, but he's not an alt or a new channel of someone that got his old channel terminated or something. He's been with the community since forever without making content until that day he released that Sparta Remix.
He made parts for some collabs and other videos after his first video, but not frequently. He uploaded 9 videos in total (09/18/2015), because he's very busy with his private life stuff (College ect).
Ad blocker interference detected!
Wikia is a free-to-use site that makes money from advertising. We have a modified experience for viewers using ad blockers

Wikia is not accessible if you've made further modifications. Remove the custom ad blocker rule(s) and the page will load as expected.