Nutshack Sparta Remixes is where remixers adjust the BPM to make it the same as the "It's the nutshack"'s intro.
They also add chorus and the nutshack pitch to it.
Mama M started this meme, and others followed forth; NitrogenPro, InfiniteVideoEffects HD, Aquaticco, WoopDooCrafter and λimalaiv.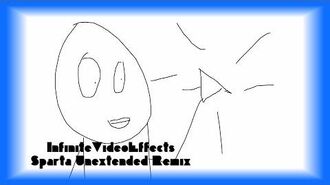 Ad blocker interference detected!
Wikia is a free-to-use site that makes money from advertising. We have a modified experience for viewers using ad blockers

Wikia is not accessible if you've made further modifications. Remove the custom ad blocker rule(s) and the page will load as expected.