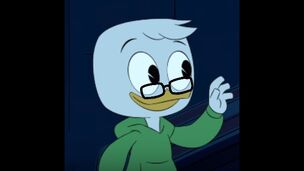 Tomz is a 14 years old guy and an another remixer who likes make good stuff and meet people on this communityHe joined in octuber 15 of 2016 and his first sparta remix was "(Sparta Remix) - Kid vs Kat [YTPH] Sparta Remix" so he made that remix on Fl Studio 10 and he deleted it because WAS SHIT.
In middle of november, Tomz made his first Sparta Remix on Sony Vegas and is called "FNAFTI has a Sparta Mega Remix" well, is just a basic remix but is pretty alright. 
his only inspiration in the sparta community was Tomiato64, he saw his remixes since 2010 and he really like his basic style.
After much, tomz has improved very fast in just 10 months and he is very happy about that, (he sounded very gay) but hey, it's not the big deal.
he does not do bases and sometimes he goes out on collabs in which he likes to go out on them.
Well, he has a lot to do and do in the community, there's not much to say about him, he's just a normal guy i guess.
Also, he dont like take any request.
Ad blocker interference detected!
Wikia is a free-to-use site that makes money from advertising. We have a modified experience for viewers using ad blockers

Wikia is not accessible if you've made further modifications. Remove the custom ad blocker rule(s) and the page will load as expected.