Agentrockluxury2 (known on Roblox as Agentrockluxury) is a sparta remixer from the United Kingdom of recent history who was formally under "Agentrockluxury" on Youtube before the account was closed. He has since improved and has gained over 300 subscribers and rising throughout his career.
Now he just opened another account (Agentrockluxury3) that he likes Team Fortress 2 at this moment.
Agentrockluxury2 has invented his own freestyles for both the main chorus and Epicne
ss, going as follows:
Main Chorus:
1*_111*_111*_1*_1*_1*_2222*_1*_1*_1_1_1111111111112*_2222
Epicness:
1_1_1_332_1_1_111_111_1_33332222111_3_331_1_111_1111111111111111
                                                                          3_3_3_3_3_33_33_3333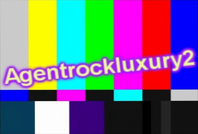 He has been known for his sparta bases and mashups, including (but not limited to):

-Corrupt (O)
-Underground Race (O)
-High-Speed (Original by zozey1231) (M)
-Agent's Creations (C)

-Zozey's Creations (Original by TTAdventure95213Alt) (C)
(NOTE: O = Original base, M = Mashup base and C = Creations Base)
Also just as famous for sparta remixes:
-What if I made the Angry Birds get Captured Sparta Remix? (Original by zonic14game)
-Banang - Sparta DJ Mix
-Rayman Raving Rabbids - The Butcher Deejay - Sparta Remix

-Battle With Chris R. - EXTENDED Sparta Remix
When he isn't doing a sparta remix, Agent also does well in other video compartments, as proved by his two Eddsworld YTPMVs, both of which caught Edd Gould's attention, and attracted a lot of attention.
A lot more recently, Agent added an alternative account, Agentrockluxury3, where he is occasionally posting alternative videos, more recently on Garry's Mod and Team Fortress 2.
Links to both of his accounts:
http://www.youtube.com/user/Agentrockluxury3
[http://www.youtube.com/user/Agentrockluxury2 http://www.youtube.com/user/Agentrockluxury2 ]
Ad blocker interference detected!
Wikia is a free-to-use site that makes money from advertising. We have a modified experience for viewers using ad blockers

Wikia is not accessible if you've made further modifications. Remove the custom ad blocker rule(s) and the page will load as expected.