Aduburyus/XlethYireh

Aduburyus' current avatar, Cleophee from Wakfu.
Vital statistics
Name
Aduburyus/XlethYireh
Gender
Male
Country
Honduras
Status
Not Uploading Frequently
Date joined
2010
Date left
Unknown
First base
Sparta Xleth Remix
First remix
Really Hot Pepper - Sparta Remix
Aduburyus is a Sparta Remixer that joined in 2010. He lives in Honduras and is 18 years old. He also makes Sparta Bases (Sparta Collab Mix, Sparta Inspiration Mix, Sparta Madhouse Mix XYE, etc.).
He is the inspiration to a majority of Sparta Remixers because od his originality on a Sparta Remix.
Currently he has deleted his channel for some reason
Starting
On 2011, he started with a channel called XlethYireh. First he got help from knikeo to repeat the freestyle from HeyItsDanFromCp. After he met chapzo99 and GringoHisopo1993, he got lots of help improving and started using more freestyles.
Improvement
In 2012, Adu still had problems with timing, and he didn't have the knowledge about the ruler and the 140 BPM trick, but using some tutorials (with bad timing) he made some spartas. In that time he improved a lot and finally he got a lot of Sparta Duels with the best Sparta Remixers of that time, including KingSpartaX37, chapzo99, GringoHisopo1993, zozey1231 and mrunknown194.
After those duels, he got help from GringoHisopo1993 and finally learned how to do correct pitches and after a lot of experiments with GringoHisopo1993, he finally learned the awesomeness pattern. He was the 3rd Sparta Remixer who do the Awesomeness on a Sparta Remix (mirrorimage98 was first and GringoHisopo1993 the second).
Since that time, he has continued improving and doing new things for Sparta Remixes.
2013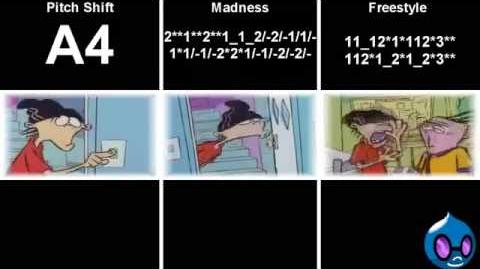 From November to December 2012, Adu started doing a lot of copyright strikes for people reuploading his old videos and using the Sparta Xleth Base. He started being hated and he stopped making Spartas because of that.
In February 2013, he made a secret account called Aduburyus. He uses it to make Sparta Remixes and to "clean" his name. He revealed that he was Aduburyus on July 8, 2013, with that channel Xleth implemented the new Sparta Remix style that is commonly used today.
He insists on NO COPIES for freestyles and he also said that the other remixes similar to his remixes with the Sonic franchise characters are just pure unoriginal copies, that way he motivated sparta remixers to be original and to improve scratching.
Aduburyus makes Sparta Remixes that are the inspiration of some Spartas actually.
2014
On 2013, XlethYireh continued practicing with improving his freestyle, pitch shift, scratching and visuals. He made the beadon sparta remix and it is considered the first sparta remix with actual visuals (no 3D visuals).
He made the pinhead.veg preview in January 2014, which at that time, is completely mindblowing to many people. He finished it only the audio beacuse he is lazy to do any "epic" visuals.
He also made the first Sparta Remix accepted by YTPMV Community, whixh was a big step for him. He made the first Sparta Remix with 3D Visuals, which was Feels So Good v2 - Sparta FAP Mix. After many people want that one finished, he announced that he didn't want to finish it because the source is overused and when he introduced visuals, many people copied the idea of having decent visuals in their remixes.
His new collab, together with him, Geezer, JVids24 and neroultimo10, Spongebob Excercising - Sparta Collab Mix was released gaining back his popularity once more. He then did a collab with a beginner remixer named Kyle Ford. His collab part was also very inspirational as he created an original 4-note chord pattern that inspired many spartans. He also creates YTPMVs.
2015
2015 was Aduburyus's least active year. As much as he is still active in the community, the only current remix he uploaded was a really good Starlight Glimmer sparta remix titled "Unfinished9", which included original gross beat patterns and not ones selected in the presets. His opinion over sparta remixes has been generally changing as Sparta kids continue doing gross and stupid shit.
As the year went on, besides Unfinished9, and his working unfinished 2015 collab base, Adu never really uploaded anything else sparta remix related. He would upload videos of him playing Dofus and even YTPMVs, but not Sparta Remixes because he said that he never got inspired or had no inspiration.
The 2015 collab mix base, aka BASEFINAL.mp3, was suppose to be an 8 minute medley base intended for a collab he was gonna host, however it never happened because of the base being left almost unfinished.
He plans on 2016 to make something better than the Pinhead sparta remix.
2016
Aduburyus became a GOOD Aduburyus since he's a good person and he doesn't insult or treat someone badly anymore. He just wants to help people and improve the world, so yeah.
Retirement
He 'retired' multiple times, but he does this to troll people.
One day before his birthday, XlethYireh closes his main account and he makes an alt account called XlethYirehHN. He used that account but he closed it on 2013. He uses a channel called XlethXleth and its unknown if he will not close that channel too.
On April, 30th 2014, after 4 years since his first Sparta Remix, XlethYireh announced his retirement from Sparta Remixes, but that was a joke by him since he uploaded the spongebob exercising collab.
Today, it has been UNCONFIRMED that he is back after quitting again from the sparta remix birthday.
Some stupid things adu does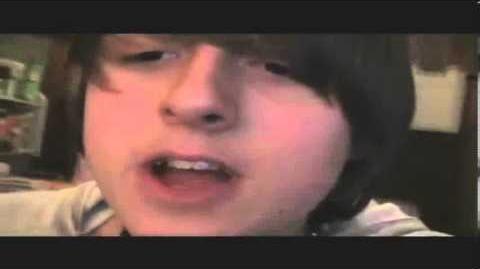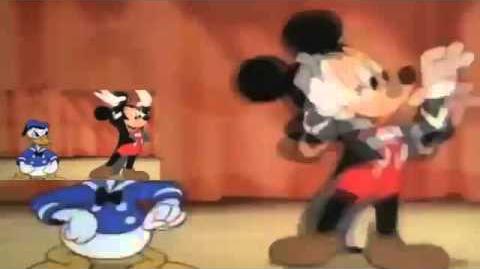 Apart from his good sparta remixes, he does a lot of trolling to the Sparta Remixers and sometimes YTPMVers.
After KingSpartaX37 retired from Sparta Remix, Adu made a channel called QueenSpartaX37 making Sparta Remixes that was identical to KingSpartaX37 ones like "For pinkie - Sparta Remix", which is based on "THE VERY BEST RAINBOW DASH SPARTA REMIX ON ALL EQUESTRIA". Everyone thought QueenSpartaX37 was an alt account by KingSpartaX37.
He did a lot of copyright strikes to the people who uses his Sparta Xleth base because he hates that base a lot. He stopped with copyright strikes to his bases and he promises he will not do a strike anymore.
When he made the Aduburyus channel, he said that he was better than Xleth (himself) and everyone who hates him, liked Aduburyus because they thought "Xleth is not the best sparta remixer, he got pissed by Aduburyus" and everyone got surprised when he reveals the real identity. He closed his account and he forbid people to reupload his videos, now he has reuploaded it on his new channel called XlethXleth. 
He made Sparta Remixes using the Beadon and MilkshakemanCP sources (sources exclusively for YTPMVs) which maddened some YTPMVers ("fuck this video").
Aduburyus also has uploaded a lot of joke videos satirizing the Sparta Remixers.
Trivia and some irrelevant information

He usually trolls and uploads a lot of joke videos.
He satirizes a lot
He speaks Spanish
He made Spartas with bad timing until November 2012, when GringoHisopo1993 taught him in a team viewer session
When MaaxiiSTyLe made Spartas, he was his master.
He likes pizza
Vete ;3;
He never lost a Sparta Duel
GringoHisopo1993, KingSpartaX37, Teh93rdSpartan, Jastuk55 and mirrorimage98 inspired him
He never uploads videos in HD (Exception is the spongebob exercising sparta collab mix)
He hates BFDI(A), I.I, and any object shows in general.
He has pitch for YTPMV but he prefers to make Sparta Remixes
He was a brony.
He likes to unlist/private his videos.
He likes Cleophee.
He hates TheLoser53.
His favorite games are Dofus, Minesweeper, and Undertale.
Quotes About Xleth by other Remixers/YTPMVers
"

He never got to finish the Sparta Duel using Downfall Parodies

"

— biohazard434
"

I'm 14 Dipshit

"

— 

TehEpicSpartan/CloudSeroku
"

He Likes Not Finishing Stuff. Like 8 Unfinished Now

"

— 

DeadlySquid
"

ADUBURYUS IS JUST AN EXTREMIST WHO THINKS HE'S BETTER THAN EVERYONE ELSE, MAKING HIM A REALLY BIG ASSHOLE. DON'T LET HIM MAKE YOU INTO A SOUR PUSS.

"

— 

Roderick Rodger
"

(What The F*** Are You Talking About This Sh*t TSS?)~Aduburyus I Hate That He Is Saying Bad Words

"

— 

A Wikia contributor
"

buryus adu

"

— 

Hydro Dalek
"

SterGameX is better than Aduburyus

"

— Jackoy123
"

what the sparta remixer thinks: favorite people: -Aduburyus (obviously)

"

— 

A Wikia contributor
"

A-DEW-BERY-US

"

— 

anonymous
Ad blocker interference detected!
Wikia is a free-to-use site that makes money from advertising. We have a modified experience for viewers using ad blockers

Wikia is not accessible if you've made further modifications. Remove the custom ad blocker rule(s) and the page will load as expected.