A_TheMore
 (a.k.a. 
A_TheMore Spartaneus, TehArcturusAntromeda
or
ATM
) is a Malaysian sparta remixer who joined at the early of year 2015. He likes to improve himself from the other sparta remixers.
History
He started creating a Youtube channel, which his first name on Youtube is ReGeNeRatOr Regenerate. Then followed by BigDozer #LastHope, TehArcturusAntromeda SpartanSirius, A_TheMore Spartaneus, and finally, ATM.
On 2014 (maybe), he started watch a sparta remix when he played StepMania 5 that has "This Is Patrick! Sparta Remix" song track. After that, he watched the others on Youtube, even the original one.
On March 2015, he uploaded his first sparta remix, "Aahh!!! Clash of Clans Sparta Remix". This video was kinda off timing and doesn't attract much viewers. His channel had gone wild since he uploaded another sparta remix, "Five Nights at Freddy's 1 2 3 Sparta Remix (Ft. Markiplier)" that had reached more than 40K viewers and gained 100 subscribers that he didn't realised that.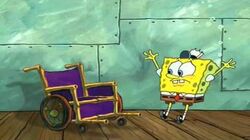 On June 2015, he finally discovered the ptich technique by using Melodyne but he still didn't know how to use that. So, he find the alternative way and got Vocodex. It's been months since he used Vocodex and he tried to find a good way to make the pitch sound great. Finally, on October 2015, he finally knew how to use Melodyne at the same time that he also got Melodyne.
On September 17th 2016, he announced his retirement from Sparta Remixes, due to people making fun of them and himself being tired of them, and later on, he deleted all of his Sparta Remixes.But, he secretly came back on October 4th using another account called G-Sharp. He tried to posted his remixes on that channel. Then, he announced that G-Sharp is his alt account. On December 4th, he returns to his main channel. He will use his alt account for random stuffs if he wants to.
On 2017, he returns to the community, but not much kinda active on that year. He is busy in studying for the examination that is very important for him. He still posted his remixes until being inactive at mid-year. After taking the examination, around November 2017, he tried to upload his remixes showing that he is not dead yet.
On 2018, he is currently active on that year. He also tries to improve his remixes by creating visuals and balancing audio. He managed to make pitch shifting by using Melodyne and FL Studio.
Sparta Dark Astroland Mix (Mashup)
Sparta Venom Base TAA Mix (Mashup)
Sparta Magellanic Mix (Original and Remake)
Sparta Heavenly DreamMatter Mix (Mashup)
Sparta Sky Empire Mix (Mashup)
Sparta Rocky Night Mix (Mashup)
Sparta Antimatter ATM Mix
Sparta Symmetry Mix (V1 - V3)
Sparta Transylvania Mix
Sparta Adscititious Mix (Mashup) (missing)
Imaginary Spartacore Base (Mashup)
Sparta Soaring Empire Mix (Mashup)
Sparta Brony Chaos ATM Mix (Mashup)
Sparta Electrohouse Mix
Sparta DramaticPulse ATM Mix (Mashup)
Sparta Base Medley Mix ~ATM~ (BaseSwap)
Sparta Radical Mix (First base using FL Studio)
Dark Monstrosity Base
Sparta Erama Base (V1 - V2, V1.5)
Sparta Retrospective Mix
Sparta ATM Mix (Mashup)
Sparta Endyne Mix (Mashup)
Sparta Okhlamore Base (Collab with TehOkhlahomanSpartan)
Sparta Peppy Base (Collab with FLYGEE) (missing)
Sparta Theta Mix
Sparta TraX Mix
Sparta Dance Mix (ATM Edition)
Sparta Veritas Mix (Mashup)
Sparta Velomatter Mix (Mashup)
Sparta Complexity Mix (BaseSwap)
Sparta Kappa Base (V1 - V2)
Sparta Clemento Base
Sparta Nokitrance Base (Based on Nokia's Ringtone: Trance)
Sparta Nocturnal Base
Sparta Dreamcatcher Base
Sparta Possessed Base
Sparta Ripe Base (Collab with \O/)
Sparta Grant Base
Sparta Tempest Base
Sparta Petra Base