:-Oppai-:


Vital statistics
Name
 :-Oppai-:
Gender
Male
Country
Philippines
Status
Active
Date joined
2013
Date left
/
First base
First remix
[Spongebob] Victory Screech!! Sparta Club Chaos Mix XKE
:-Oppai-: (aka TehMaximusSpartan and GardevoirTehMixer) is a Sparta Remixer that joined in 2013. He lives in Philippines and is 13 years old.
History
Oppai started making bases at his channel wake, right ahead, with the name of "Neo Raiderz". He made bases with percussions by editing their pitch. He was really bad at his first years. Then, he learned how to use plugins from FL Studio like Sytrus, Harmor, Harmless etc.
He learnt by, mostly, himself but with some help of some Spartans like GlamorousGermanSpartan, Gyakuten(had a very quick disappearance), and others.
He used FL Studio for his first audio Sparta Remix like "[Spongebob] Victory Screech!! Sparta Club Chaos Mix XKE". Then, he used Vegas and was very bad at timing until he asked some help from Oguzkan. Then, he taught himself how to do pitches in FL Studio. His first visual Sparta Remix was "[Regular Show] Benson has a Sparta SWAG Mix", which was recently deleted because it was horrible for him.
Until then, he joined in collaborations. He made his parts complete with pitch and percussion.
Bases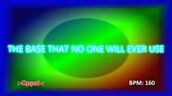 In mid/late 2014, he had a total of 124 bases until he saw GlamorousGermanSpartan's comment in his one of his videos, telling him that he made too much bases in mid 2015, made him delete almost every base he had on his channel. There, he started his visual remixing.
He is the 3rd Spartan to make a Sparta Medley. (the first is Aduburyus "BaseFinal" then PiaNO!/AlexTheSavior's "S-Side of Sparta Remix") The title is "The Base That No One Will Ever Use" which is 7 minutes and 35 seconds long.
Trivia
He hates horrible remixes, but likes to help improving others.
He is VERY supportive.
Currently made the best version of the Sparta Eurobeat Mix by KingSpartaX37
Has a YTPMV channel called MilkJugs.
Tends to correct every mistake he sees.
Has a very low self-esteem.
He is very afraid of Aduburyus.
Likes Anime so much.
Has a sister and the fourth female Spartan, "SimpleTomoko".
"I would like to say sincerely, FUCK YOU, thanks."
Is a weeaboo.
okay time to do incest
Links
www.youtube.com/TehEpicLunaSpartan
www.facebook.com/TehAiralin
www.youtube.com/channel/UCmXOC46ce1-5FVj93xdeXAw
Ad blocker interference detected!
Wikia is a free-to-use site that makes money from advertising. We have a modified experience for viewers using ad blockers

Wikia is not accessible if you've made further modifications. Remove the custom ad blocker rule(s) and the page will load as expected.